Latest Releases
---
News
---
03.20.2023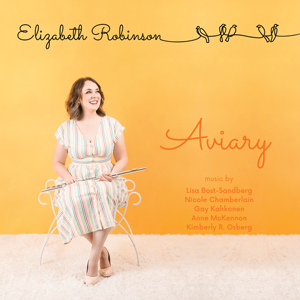 Elizabeth Robinson's album"Aviary" will be released March 24, 2023. This album features Nicole Chamberlain's Death Whistle for solo piccolo and Spooklight for flute quintet/choir. Both pieces were commissioned by Dr. Elizabeth Robinson.
02.15.2023
My dad gave me some great advice when I was faced with rejections from auditions as a high school student: "If you really want to do this, you're just gonna have to find a way to make it work". My dad died in October, a week later I had major surgery to address stage 1 grade 1 endometrioid ovarian cancer, stage 4 endometriosis, and uterine fibroids the size of grapefruits - I'm fine now by the way. And somehow I still needed to make this life work without dad and with a new phase of life. In November, when things were kind of fresh, I got to have a lovely and theraputic conversation with my friends Dr. Nicole Riner and Dr. Elizabeth Robinson of Flute New Music Consortium on their podcast Music Crush. We talk about that solid advice and how we've all had to find ways to "make it work". Part 1 of the podcast is now available. You can listen below or anywhere you like to listen to podcasts.


12.03.2022
2022 ASCAP Plus Award Recipient!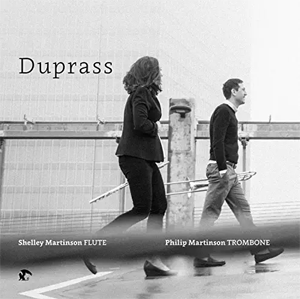 09.09.2022

Shelley and Philip Martinson's album"Duprass" was released September 9, 2022. This album features Nicole Chamberlain's Wail for flute and trombone recorded by the commissioners of the piece Shelley (flute) and Philip Martinson (trombone).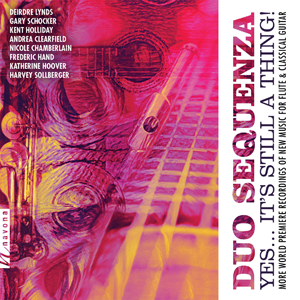 09.09.2022
Duo Sequenza's "Yes It's Still a Thing" was released September 9, 2022. This album features Nicole Chamberlain's Mangosteen for flute and guitar.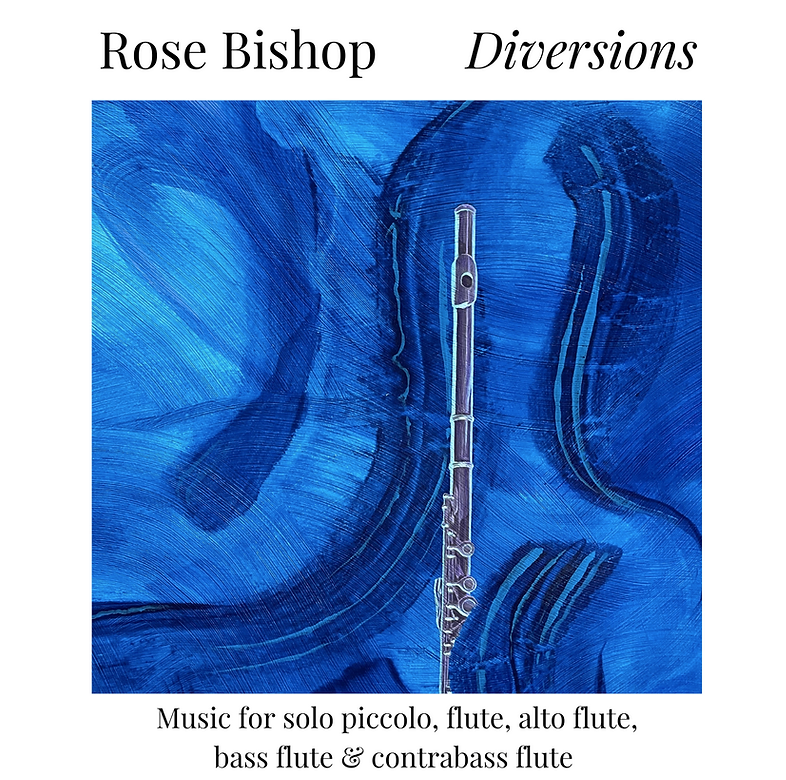 09.07.2022
"Diversions" was released September 2, 2022. "Diversions" is Rose Bishop's debut album of solo flute repertoire that she either commissioned during the beginning of the Covid-19 pandemic, or performed as part of her residency with the Southeast Iowa Symphony Orchestra in October, 2021. This album features Nicole Chamberlain's Imperial Topaz for solo contra bass flute.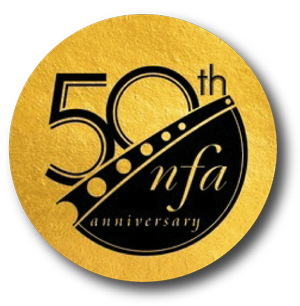 08.08.2022
This year's National Flute Association Convention is going to be a memorable one! There will be 19 performances (one world premiere) of 15 of my pieces!?! That's amazing! Thanks to all the ensembles who programmed my pieces. I will be conducting the 2020/2021 NFA Collegiate Honors Flute Choir who finally get to perform in person! I will also be giving a "Beatboxing and Beyond" workshop with Dr. Mary Matthews, giving a talk about composing for flute choir, and one of the presenters for "Flute Speakeasy: New Creations Workshop" with fellow composers Valerie Coleman and Amanda Harberg. I'm especially looking forward to seeing all my friends at the convention and making some new ones.
You can see my schedule here, so we can hopefully run into each other. View Nicole's NFA Schedule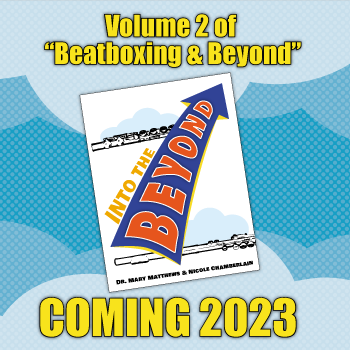 06.07.2022
What a year it has been for Beatboxing & Beyond! Since its release one year ago today, Dr. Mary Matthews and I have been thrilled to see it featured in the Etude of the Week group, Mid-South Flute Fair, Atlanta Flute Fair, college and high school flute studios around the country, and you can attend the full one-hour workshop at NFA in Chicago in just a couple months! It has also received three research and publishing awards. Thank you to our flute community for making this happen!
In honor of our one-year anniversary, we are excited to announce Volume 2: Into the Beyond in 2023. This method book will expand upon the first by layering extended techniques together and exploring intermediate extended techniques skills. We can't wait to share it with you as it comes to life later this year and next!
Our NFA presentation is at noon on Saturday, August 13. Come join us as we explore this one-of-a-kind method book together!
Be the first to know about the release of "Into the Beyond". Sign up here to be notified by email of its release.
04.28.2022
2022 National Flute Association's Newly Published Music Competition Results are in! Here's how my music placed:
WINNER: Breaking Glass for flute choir in the Flute Choir Category.
Finalist: "Beatboxing and Beyond: Essential Method for the 21st-century Flutist" with Dr. Mary Matthews in the Pedagogy Category.
Finalist: More Nonsense for soprano and bass/alto flute in the Works Featuring Low Flutes Category.
Honrable Mention: Moxie for woodwind quintet and piano in the Woodwind Quintet Category.

01.05.2022
Flute Unscripted Interview with Dr. Mary Matthews and host Caity Massoud

11.29.2021
2021 ASCAP Plus Award Recipient!
11.22.2021
Guest appearance on Song Foolery with Dr. Mary Matthews and host Ginny Tutton!

11.15.2021



"Beatboxing and Beyond" will be the etude book use for "Etude of the Week" Facebook Group starting December 13, 2021. Come join us! Get your copy of "Beatboxing and Beyond"!
10.21.2021
Glowing review about "Beatboxing and Beyond" in The Flutist Quarterly by Jessica Dunnavant: "Beatboxing and Beyond is a revelation—it's a worthy addition to all our libraries. The explanations alone are clearer than most I've seen, and the breakdown of steps for how to achieve the desired effect is brilliant. Chamberlain's etudes are accessible and challenging, and as with so much of her music, they're also clever and fun." Get your copy of "Beatboxing and Beyond"
09.24.2021
New article on TheFluteExaminer.com about the ten year collaboration between Dr. Mary Matthews and myself titled "Beatboxing and Beyond: Flute, Friendship, and a Pandemic Project Brought to Life".
08.30.2021
Live recordings of all my pieces are now available! You can take a listen here
08.23.2021
Dr.Mary Matthews and I had the pleasure of being interviewed by Music Herstory Podcast where we discussed our professional careers, collaboration, composing and performing new music, our new method book, representation in the composition and collegiate worlds, as well as issues of equity. You can listen below:
04.16.2021
Hit the Bricks for woodwind quintet selected as Finalist for the 2021 National Flute Association's Newly Published Music Competition in the Woodwind Quintet Category.
01.28.2021
New Spotted Rocket Publishing website has been launched! All of my works can now be purchased there. You can also buy physical copies of most works if you prefer. Also, you can find Brian Chamberlain's compositions on the new site too. Things are automated and you no longer have to wait on me to have time to send your purchases!
01.22.2021
I was featured on Oberlin's "The Fluture Is Now" radio show hosted by Mike Zellers. You can listen here.
12.13.2020
I'm writing a method book with Dr. Mary Matthews about extended technques for the flute. Watch the announcement below:


12.10.2020
2020 ASCAP Plus Award Recipient!
10.12.2020
Interviewed by Jean-Paul Wright on the Talking Flutes Podcast. You can listen here.
07.06.2020
Digital world premiere of my composition "Everything is fine." for woodwind quintet commissioned and performed by Maryland Chamber Winds. You can watch the video of the performance here.


05.21.2020
National Flute Association's 2020 Newly Published Music Competition results are out: Salty for flute and clarinet won the mixed duets category, To Love Is to Act for alto flute and vibraphone made finalist in the low flutes category, and Imperial Topaz for contrabass flute got an honorable mention in the low flute category. Thanks to my commissioners and premiere performers who made the new music possible!
>> Read Older News