Compositions (Sold through Spotted Rocket Publishing) Commission Nicole
---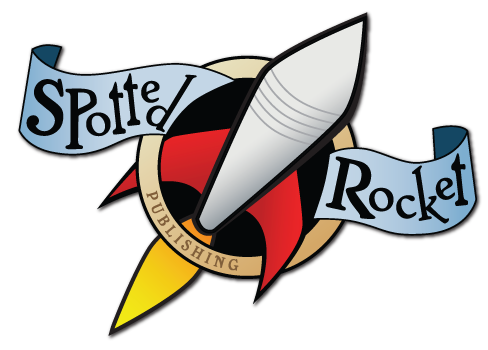 Compositions are sold through Spotted Rocket Publishing. Don't see an instrumentation that you need? Then commission Nicole to compose a piece just for your ensemble!
All links below will take you to Spotted Rocket Publishing's website:
Arrangements (Sold through Sheet Music Plus)
---
Carol fo the Drum (Little Drummer Boy) arranged for beatboxing flute
Metallica's "Enter Sandman" arranged for flute quartet/choir
Pharrell's "Happy" arranged for flute, clarinet, and bassoon
Retailers:
---
Beethoven and Company
Carolyn Nussbaum Music Company
Flutistry
Flute Center of New York
Flute Pro Shop
Flute Specialists
Flute Tree
(AUS)
Flute World
Just Flutes
(UK)
Long and McQuade
(CAN)
Penders Music
Zerluth
(GER)
FAQs
---
I love some of your pieces, but its not for my instrument. Can I arrange it for my needs?
I'm glad you love our music enough to want to adapt it for your needs, and thanks for asking, but I prefer to do that myself. Anytime you are going to change the structure or instrumentation you legally need the composer's and publisher's permission. Reach out to me, let's see what I can do!
I'd like to commission you. How do I do that?
This is my FAVORITE question! Shoot me an email and we'll begin discussions about parameters of the piece (length, instrumentation, theme, fee, etc). Once we hash out all the details, I will send you a contract. Once we agree with everything on the contract, we'll both sign. Typically, I ask for half of the fee at contract signing and the other half when I deliver the piece. Your involvement in the development of the piece depends on you. Some people like to get multiple updates throughout the process, and sometimes I want that if its an instrument/ensemble I don't get to write for often. Some people are more hands off. Its up to you!
What is your commission rate?
There's many factors that go into determining how much I charge to compose a piece: instrumentation, length of piece, delivery date, and my availability. Email me about what you are looking for and we can go from there. I never take offense if financially its not feasible. If I've got lots of time on my hands and/or its something on my bucket list of things to write - I will be open to a friendly negotiation. It never hurts to ask!
I want to record a piece for my album! Can I do that?
You're in luck! Since I self-publish, I am the person to talk to about that. You will need to secure a mechanical or streaming license from me. These tend to be rather inexpensive, but necessary to secure the paperwork for you record label and streaming services. Let's talk.
I'm performing your piece! Do you care?
YES!!! And thanks for letting me know! That's my favorite part about the composition process. Let me know the specifics of the performance (date, time, place, etc), and I will put it on my Calendar. It I am geographically close and not committed elsewhere I will even show up!
Commissioners
---
The Atlanta Opera
Areon Flutes
Georgia Symphony Orchestra
Hopewell Middle School Band
James Strauss
Ludwig Symphony Orchestra
St. Joseph Chancel Choir
duoATL
Helen Saile
Kelly McKinney (The Dulcet Trio)
Brian Smith
Dr. Mary Matthews
,
Matthew Angelo
, &
Alyssa Hoffert
PM Woodwind Project
Tara Winds Clarinet Choir
Kelly Mollnow Wilson
Katie Curran
Matthieu Clavé
Lakeside High School Flute Choir
Cindi Isenhower
Fort Dodge Area Symphony Orchestra
Tennessee Tech University Flute Choir
Atlanta Flute Club
Cuatro Puntos
Clibber Jones Ensemble
Oklahoma Flute Society
Dr. Shelley Martinson
Wesleyan Middle School Band
Flute Choir of Atlanta
Lisa Bartholow
Dr. Eileen Yarrison
Lee Cortina, Kiku Ichihara, & Sonya Alexander
The Kitchen Sync
Charter Oak Flutes
Jason Casanova
Dan Parasky
Dr. Elizabeth Robinson
Freddie Green
Gonjiam Music Festival
Emory Youth Symphony Orchestra
Dr. Bret Pimentel
Slippery Rock Univeristy Flute Choir
Peachtree Chamber Players
South Forsyth Middle School Symphonic Band
Madera Winds
Maryland Chamber Winds
Merian Ensemble
Cumberland Quintet
Frissón Flute and Tuba Duo
HEART Music
Lynne Stukart
Judy Diez d'Aux
Chris Dickey