Nicole Chamberlain has created arrangements of popular Christmas Carols that are suitable for Christmas and Advent Services. Many of the selections are between 2-4 minutes long. The flute duets and solos are also suitable for violin!
For advent services, try "O Come, O Come, Emmanuel" flute duet. For a secular event try the popular "Jingle Bells". Need something for New Years? Try "Auld Lang Syne" for flute duet. Of course, Nicole is always willing to consider doing an arrangement of other Christmas Carols in the public domain. Move over to the contact page and make a request. If she gets enough requests, she just might arrange the piece!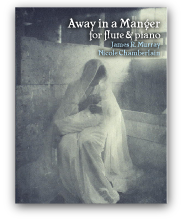 Away In A Manger
flute and piano
$3.00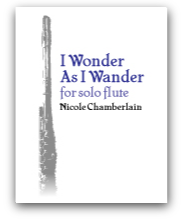 I Wonder As I Wander
solo flute
$4.00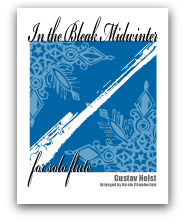 In The Bleak Midwinter
solo flute
$4.00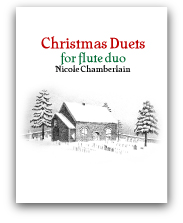 Christmas Duets
two flutes
$16.00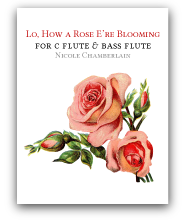 Lo,How A Rose E're Blooming
C flute & bass flute
$2.00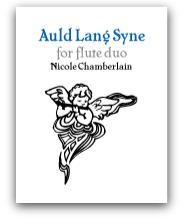 Auld Lang Syne
two flutes
$2.00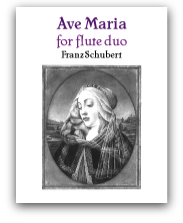 Ave Maria
two flutes
$2.00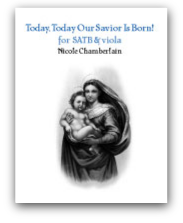 Today, Today Our Savior Is Born!
SATB and viola
$15.00