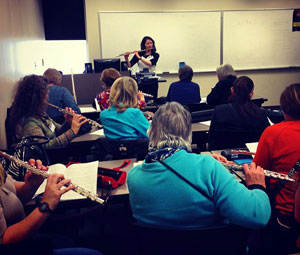 Accepting serious students who are interested in weekly lessons taught in Doraville/Chamblee or Skype!
Nicole teaches flute and composition at her home in Doraville/Chamblee/Tucker area and at Hopewell Middle School in Alpharetta. Nicole is also available for lessons through Skype if you are not available in the Atlanta area. If you would like to schedule a lesson with Nicole you can contact her on the Lessons Inquiry page.
Nicole teaches students of all ages from ages 8 to adult. Younger children are encouraged to begin on recorder first, but Nicole has experience teaching recorder as well! Only students who can commit to at least one lesson a week will be considered for acceptance into the studio.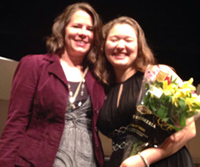 Nicole's students have:
Secured chairs in All-state band, district band, Metro Atlanta Youth Flute Choir, MYSO, GYSO, & more!
Won college music scholarships
Pursued music degrees in performance & education
Nicole is in demand as a clinician and has been a guest artist at Kansas State University, Colorado State University, University of Georgia, and more.
Nicole is also an award winning composer who includes music theory and composition in her flute lessons.
Nicole has performed with Gwinnett Ballet Orchestra, Georgia Symphony Orchestra, Johns Creek Symphony Orchestra, LaGrange Symphony Orchestra, Perimeter Flutes, and many others.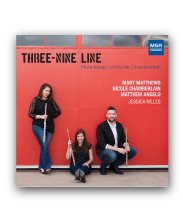 Nicole's album "Three-Nine Line" released by MSR Classics, and its available on iTunes and Amazon.
Lessons are $30/ 30 minutes, $45 for 45 minutes, and $60 for an hour.
Have a question? Contact Nicole through the Lesson Inquiry page

5.14.2018
Student recital is June 2 at 4pm at my house. I'm looking forward to hearing everyone's performance!
8.30.2018
Videos for the 2018 GMEA 1st etudes are all posted in Student Resources Page. Start practicing, and don't forget your scales!
7.29.2015
The 2016 GMEA 1st etudes are all posted in Student Resources Page. Yes! They are the same as the 2013 etudes. Enjoy!
4.01.2015
Our studio recital is May 9, 2015 at 2pm at the Doraville Civic Center!
8.20.2014
The 2015 GMEA 1st etudes are all posted in Student Resources Page. Yes! They are the same as the 2012 etudes, with the exception of the middle school etude which is shorter this year. Enjoy!
9.3.2013
The 2014 GMEA 1st etudes are all posted in Student Resources Page. The 2nd etudes will be posted later! Stay tuned :)
2.19.2013
The Atlanta Flute Fair is this Saturday 2/23 at Georgia Perimeter College Clarkston Campus! Gary Schocker is the guest flutist. Bring your flute and music and you may get a chance to work with him in the masterclass. I will also be performing with my flute quartet, Perimeter Flutes, at 11:15am. Visit www.atlantafluteclub.org for more information!
9.18.2012
I'm performing with Perimeter Flutes at the Kopleff Recital Hall at Georgia State University at 8pm! I'd love to see you there!
9.1.2012
Middle School & High School Students! All-state registration is just around the corner. Make sure you let your band director know that you want to audition for All-state!
8.27.2012
Atlanta Metro Youth Flute Choir Auditions are September 8. For more information visit https://amaflutes.homestead.com/home.html